OXFORDSHIRE CHURCHES & CHAPELS

An on-going project to photograph the churches & chapels of Oxfordshire.Unless noted, all churches are Church of England.

Feel free to use any photographs for purely personal use.

If you wish to reproduce any photo in any form, including use on other web sites, please contact me first at brian@oxfordshirechurches.info.

Shelswell, St Ebba

OS Map Ref SP 610309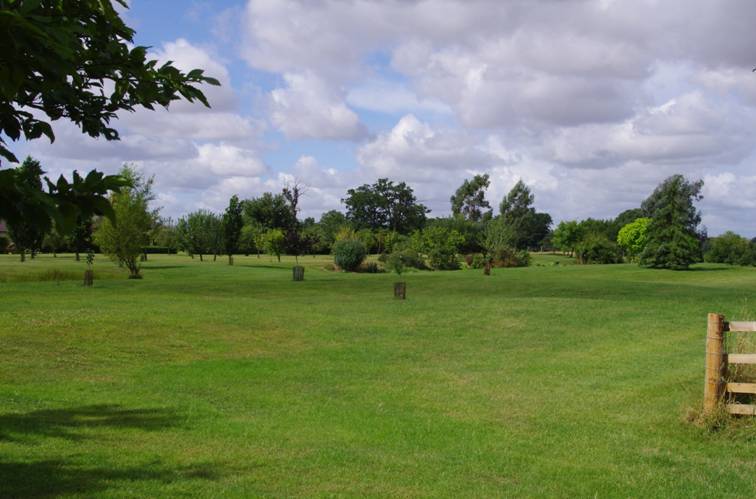 The church of St Ebba was ruinous by the early 18th century and according to the Victoria County History, was pulled
down in 1796, although Pevsner states it was demolished in 1810, without giving his information source.
As far as I can tell, the church stood somewhere in the middle distance (above),where the humps & bumps of the lost
village of Shelswell are clearly visible. Please note that the site of church is on private land,
although this photograph was taken from a public footpath that passes close by.
The only physical remnants of St Ebba are two recumbent  figures outside of the nearby Newton Purcell church.