OXFORDSHIRE CHURCHES & CHAPELS

An on-going project to photograph the churches & chapels of Oxfordshire.Unless noted, all churches are Church of England.

Feel free to use any photographs for purely personal use.

If you wish to reproduce any photo in any form, including use on other web sites, please contact me first at brian@oxfordshirechurches.info.

Churchill, Old Church

OS Map Ref SP 279245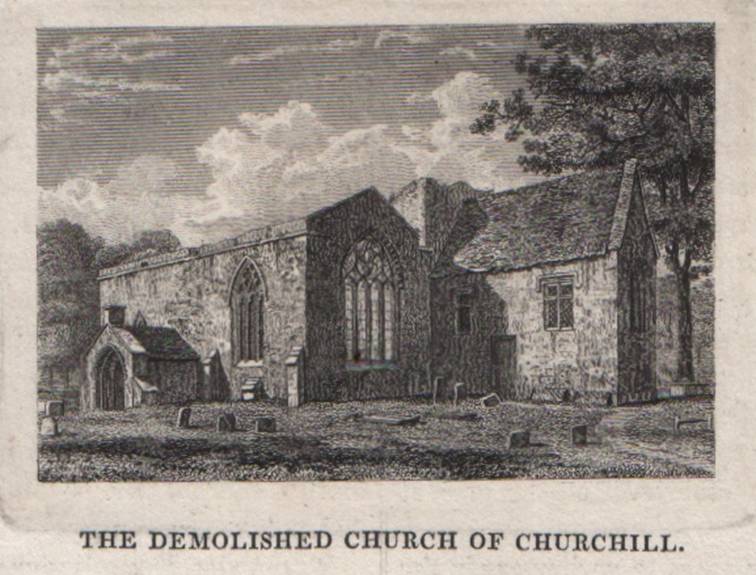 The old church (above) was demolished in the 1820ís when the new church of All Saints was built.
The only part that remains is the chancel (below). It has in the past been used as a mortuary chapel
but is now Churchill &Sarsden Heritage Centre.